Alright, everyone.

After a vote, we have decided that this clan will undergo a name change and a website change.

After we decide on a new tag, I will create a well organized website with active admins to run things smoothly.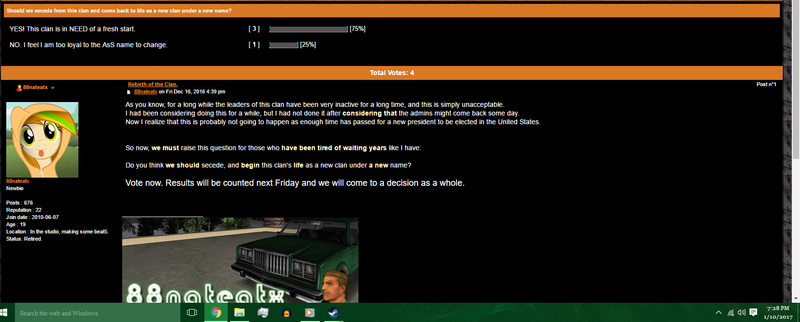 My personal recommendation is
the


[adhd]



clan



Because this clan is full of creative people and I love that.
Let me hear ur ideas in the comments below.